SO LETS JUST TALK ABOUT THIS TRAIN WRECK/ BRILLIANT IDEA FOR A BRAVO SHOW.
Up until I'd say, two years ago I had no idea who the fuck Rachel Zoe was. I would read about her in a few fashion magazines, she was kind of offensive looking and her fashion picks were good but always too expensive/unrealistic for me to care about. I remember seeing her pop up on episodes of the Tyra Banks Show (which ultimately was the moment I decided I liked her after seeing the two divas compete for "who's turn it is to speak now..) also loved the fact that Zoe encourages girls to put little round band aids on their nipples when they go bra-less. Genius. Anyway, it wasn't until Nicole Richie came out with this hilarious statement in her myspace blog :
"What 35 year old raisin face whispers her order of 3 pieces [sic] of asparagus for dinner at Chateau everynight [sic], and hides her deathly disorder by pointing the finger at me, and used her last paycheck I wrote her to pay for a publicist [sic] instead of a nutritionist? HINT: Her nickname is lettucecup..."
That I started paying attention to Zoe. I love anybody who gets shit talked by Nicole Richie and at an attempt to ruin Zoe's reputation all she did was spark that shit to all all time high. Now as brilliant as that statement from Richie is, I personally was not informed of Zoe's nickname being lettucecup but that's ok because not that many people talk to me. Also rumored that Zoe is an avid adderall pill poppin-coffee having feign which is brilliant and after watching her show I fully support this statement after hearing her "catchphrases.."
"I die," "That's bananas" and "Shut it down."
I also just heard her say "I'd die like, just put me in a coffin and let me die with that ring on." and "WITCH VIBE WITCH VIBE when I get a witch vibe that means that I just know that's going to be the look on the red carpet."
..................ohhhhhhhhhhhhhhhh.
Her two assistants on the show are almost as manic/wired/drugged insane as Zoe is..
First there's assistant #1 Taylor Jacobson known as "Tay" who has been with Zoe the longest/ is her wing man.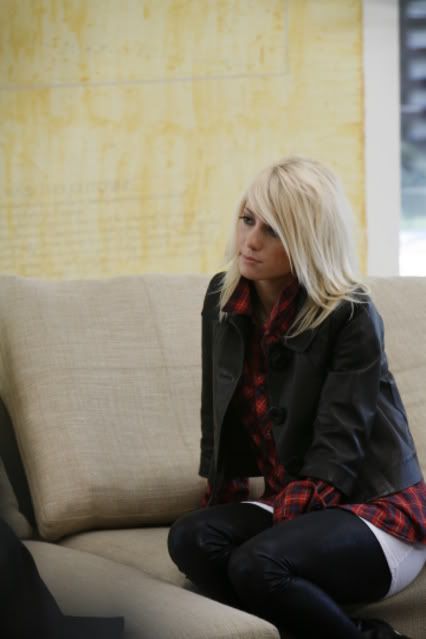 Now I know from this picture she almost looks like an attractive, nice young woman. But I assure you she is not. She is one constant case of "I HAVE PMS" and doesn't seem to understand the word "time management" or how to handle stress. Also her side bangs are fucking annoying/ not realistic. The pattern in every episode goes like this..
ZOE IS STRESSED SO SHE TAKES IT OUT ON TAY --- TAY IS STRESSED SO SHE TAKES IT OUT ON BRAD --- BRAD IS STRESSED/A PUSSY SO HE ALWAYS ENDS UP CRYING!
Which leads me to assistant #2 and "new guy" Brad Goreski who's is probably the only like able character on the show, aside from me being in love with Rachel simply because she is a fucking mess. Brad's only job on the show is to take "Tay's" shit with a smile, get yelled at when he can't read Tay's mind, and always ends up with him having an emotional breakdown and threatening to quit.
Did I mention that I have inferred all of this lovely information from only 3 episodes and the entire season recap? Yeah..
According to the recap some serious shit is about to go down, I can't wait I'm actually addicted. This show has replaced my love for America's Next Top Model. More on this riveting topic later.