Click for full size.
1. L'oreal (new) true match super-blendable compact makeup in "N2 Classic Ivory"
2. L'oreal true match super-blendable concealer in "Warm"
3. Maybelline Shadow Stylist in "Super Black"
4. Red sunglasses from Family Thrift in Stanton
5. MAC Penultimate Eye Liner (felt tip, the very best.)
6. Dove "Original Clean" invisible solid anti0perspirant deodorant
7. Wet N Wild Lip Stick in "Hot Red"
8. I.D Mineral Veil
9. I.D bare escentuals travel buffer brush
Big ups to Happy Harrys/ "Walgreens" for having their L'oreal True Match buy one get on free sale. The most expensive item listed above was my
Mac Penultimate Eye Liner
($16.50 no tax,) but definitely worth the extra bucks I promise. This eyeliner is a felt tip so it's dummy proof (even for an eyeliner reject like myself,) also the color lasts all day and easily washes off with your everyday facial cleanser. Everything else was under $12. The Wet N Wild lipstick was $.99 and inspired by Kat Dennings (from Nick&Norah's Infinite Play list,)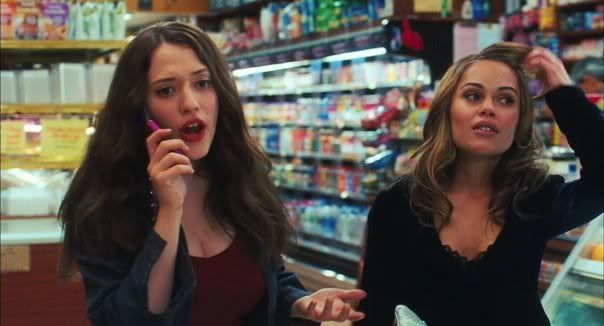 makeup on a budget ~*~*don't mind if I do~*~*~!