fiction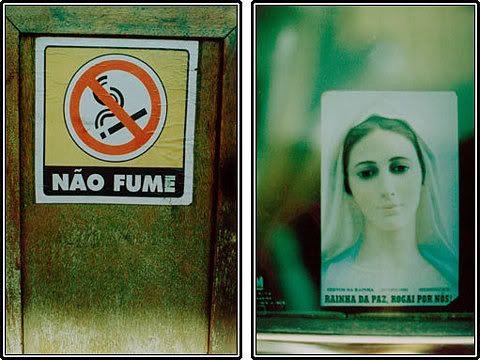 He was the kind of man that liked to pee in the shower. Sometimes he'd ask me to talk dirty to him, a hand shaking on his coffee cup while his jaw clicked nervously. "Don't speak too loud," he'd warn pinching my bottom lip, so I would whisper "you could touch my bum if you'd like," and smile. Mr.L was my 10th grade wood shop teacher who was very strange and would tell me "Evelyn you are very beautiful for a
spanish
girl, oh I mean that." In a sea of blonde hair blue eyes I was chestnut round jet black, with eyelashes so dark I didn't need mascara. I kept a rosary in my pocket whenever I passed the sweet smoke filled bathrooms clutching Bukowski knowing that I didn't need to build a bird house to keep my A+. I would bring in my mother's almendrados cookies wrapped in tinfoil for him to munch on while I read some of my poetry out loud.
"How does this sound?" I would ask.
He would shrug, crumbs falling onto his pressed khaki crotch.
"I don't get that kind of stuff. Do you like South Park?"
It went on like this for a few months. Us meeting up after class, me feeding him my mother's cooking while he'd give me money to buy Dr. Peppers, in exchange for my words.
"Would you like to kiss me here?" I would ask teasing a finger across my clavicle.
His big eyes would light up, chair screeching closer.
"Perhaps.." A hand would drift across my levi'd thigh.
"We should exchanged numbers so we can talk before we fall asleep." Mr. L suggested.
I would talk dirty to him every night at exactly 9:00P.M, while doing my math homework.
One night at exactly 9:15P.M I realized Mr.L had forgotten to call. I figured he was busy having sex with his wife or washing the dishes so I put my math homework away, and went to bed a bit relived.
The next afternoon in wood shop class Mr. L was nowhere to be found. We had a substitute teacher who announced "Your teacher is unfortunately not going to be coming back... I'm your new teacher."
The new wood shop teacher did not like Spanish girls.
Two Weeks later word spread around the school that Mr.L was in prison for doing a blonde hair blue eyed girl without a condom who was the same age as me, they would meet up after class. The girl was (unfortunately,) pregnant with Mr.L's baby.
I built her,Mr.L, and their unborn child a spice rack in wood shop class with all my free time.